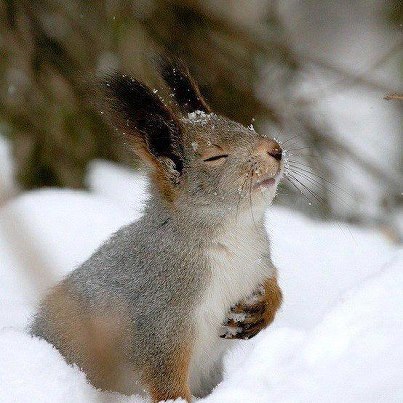 Jedno poobedie v práci. Vonku vykuklo spod mrakov zimné slnko. Osvetľuje holé kmene stromov oddeľujúce diaľnicu západne od budovy. Autá na streche severného parkovacieho domu odrážajú farebné lúče. Moje periférne videnie však zachytilo silnejší lúč odrazený od okna budovy konkurenčnej spoločnosti stojacej trochu opodiaľ za parkovacím domom. To ma prebralo z mierneho útlmu navodeného čítaním trochu nudnejšie písaných analýz o ropnom trhu.
Zdroj: nakedcapitalism.com
Obzerám sa nenapadne dookola. Obrovský priestor bez prepážok (tzv. open space) mi ponúka zaujímavý obraz. Šéfovské miesta sú prázdne. Rovnako aj mnoho iných stolov. Poobedňajšie mítingy sú zrejme v plnom prúde. Jeden kolega vstal a odchádza aj so šálkou, zrejme do kuchynky po kávu. Pár kolegov, či už so slúchadlami na ušiach alebo bez, viac či menej sústredene hľadia na obrazovky počítačov pred nimi. Poobedný kľud.
O malú chvíľku sa slnko opäť skrylo za mraky. Kolega sa vrátil s kávou a znova sa napäto pozerá na obrazovku počítača. Šéfovia stále mimo dohľad, mnoho stolov ostáva opustených. Ticho. Jedno poobedie v práci. A ja odbočím od čítania nudnej analýzy a pozorovania okolia na internet po svoju ďalšiu dávku správ. Titulky hlásajú niečo o teroristickom útoku pri vrte zemného plynu v Alžírsku a zadržaní väčšieho počtu zahraničných zamestnancov ako rukojemníkov. Stŕpnem a je mi jasné, že i keď to okolo mňa vyzerá na obvyklý poobedný kľud, všetci horúčkovito hľadajú ďalšie informácie o osude svojich známych, kolegov a priateľov. Ďalší prejav nórskej spolupatričnosti, podobne ako pri útokoch 22 júla 2011. Pre tých, ktorí nepostrehli tieto správy, prípadne si chcú osviežiť vedomosti pridávam par linkov. A už len dodám, že podrobným popisom situácie a udalostí, ktoré nasledovali, sa svedomito a detailne venovali všetky nórske médiá.
SME: Pri rukojemníckej dráme v Alžírsku zahynulo 37 zahraničných rukojemníkov
BBC: Algeria hostage crisis: What we know